Golden monkey science and technology industrial park production workshop is brightly lit, the introduction of the first half of last year "DESMA" continuous injection of intelligent production line, semi-automatic robotic arm is high-speed rotation, the original production line of 20 people now as long as 15 people, the efficiency is also improved by 30%.
Since its establishment 69 years ago, golden monkey group has won dozens of honors, including national leading enterprise in manufacturing industry, top 500 manufacturing enterprises in China, top 500 private enterprises in China, and top 100 light industrial enterprises in China.However, it is not satisfied, but continue to work hard to produce shoes that are tens of centimeters long and several centimeters wide.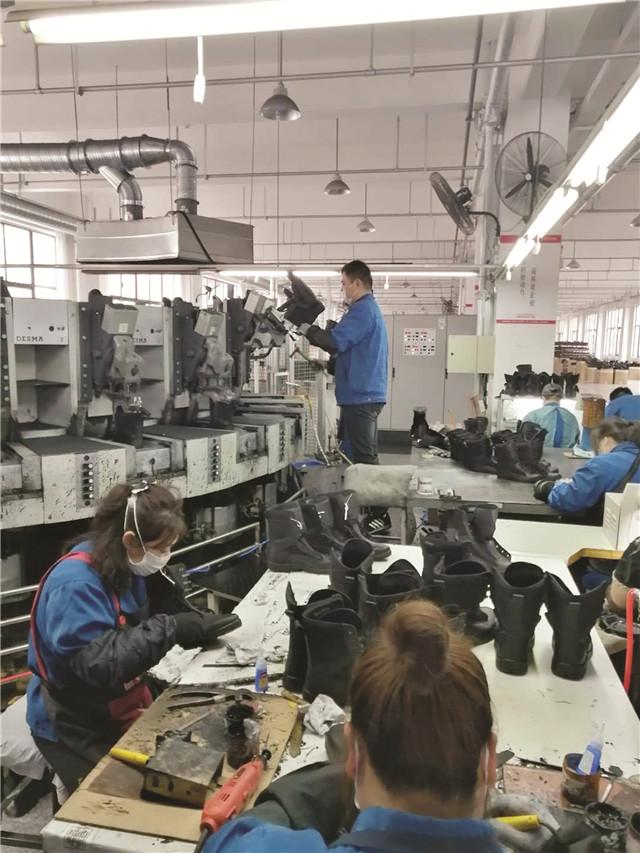 All the way through, the market has changed again, artisans can not lose the golden sign.
From the first 17 shoemakers to this day, each golden monkey has worn the quality of the product into a callus in the palm of his hand.
And these "old craftsmen" who are dedicated to quality have made the best footnote to the craftsman spirit of the new era -- we should make changes in a steady way and make innovations in quality.
GDMK GROUP WEIHAI SHOES CO., LTD.
Business Type:Manufacturer , Trade Company
Product Range:Dress Shoes & Oxford , Casual Shoes , Other Shoes
Products/Service:Men's Shoes , Women's Shoes , Men's Bag , Travelling Bag , Woven Clothing , Knitting Clothing
Certificate:ISO14001 , ISO9001 , OHSAS18001 , Test Report , TUV
Company Address:No. 90-1, Dandong Road, Weihai, Shandong, China


Previous: Industrial design makes wings for Weihai wisdom